R.I.P. Boo 1998-2013

I had to euthanize my cat Boo today- it was one of the hardest things I've ever had to do- I've been giving him subcutaneous fluids everyday via IV for the past year as he's been dying of kidney failure- and he took a turn for the worse yesterday-

He's been at my side for my whole filmmaking career- he was my best friend so he will be greatly missed by me.

He was like my little secret weapon that comforted me through all my tough times.

He was a small cat but never backed down from a fight- he never gave up on living but his quality of life had gotten so bad I had to call it an end as his owner who loves him.

Thanks for being my little homie for so long and rest in peace little Boo- I'll miss you.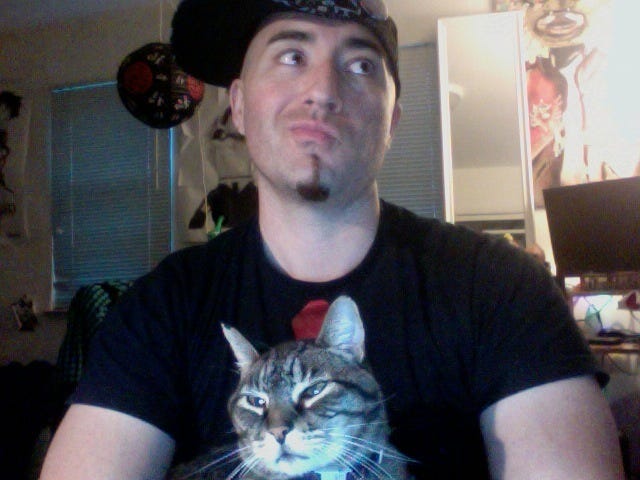 Brought to you by professional weirdo M dot Strange.