Getting back in the flow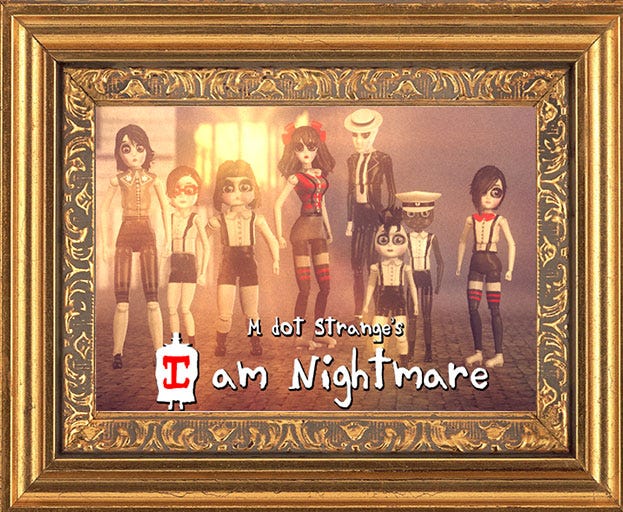 I took five days off animating last week to go to a film related event and when I got back I had a bad case of "IT'S SO HARD TO SIT STILL AND WORK ON THIS" I'm locked back in now after 3-4 days of struggling with the evil forces of procrastination-

I'll be starting work in a little while which you can watch me work live on Ustream

It got me thinking about taking time away from your passions- I took five days off and felt totally lost and confused as to what I was doing for a few days- I got out of the flow- that was five days-

What would it be like after five weeks? Or five months? Or five years? Or if you buy the big lie and only chase your passion once you've "retired" how bout fifty years? 0_0

The more time you are "away" from actually working towards your passion the further out of the flow you get- the more alien it seems- the more difficult it is to get started- so we need to chip away each day even if we can only draw a few pictures, write a few lines- whatever! Gotta keep it alive! Gotta stay in the flow!

I was planning to storyboard for those five days- but my pen exploded as I was storyboarding on the flight over and I never got back to it-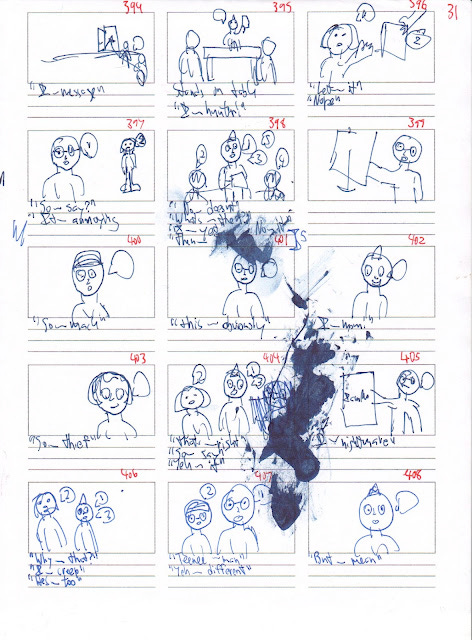 After pen SPLOSION on planeIf ya ask me- STORYBOARDING IS FILMMAKING- so if all you can do is storyboard you can still sharpen your skills as a filmmaker.
If you've been away from your work and it seems like you lost the connection to it- you've got to re-immerse yourself in the ideas/emotions/concepts/feelings that inspired you to start it in the first place- go back to its roots- for my new film thats reading the script and listening to the music from the soundtrack- I've been listening to the music that Mad Dashiell has made for the soundtrack whilst working and that's really helped me stay in the flow so thanks for making all the dope tracks bro!

If you recently pre-ordered the film I'll be mailing out the next batch of hand drawn postcards this week!

So if you've let yourself get out of the flow- fight to get back in! It might take some time but you'll get there.Brought to you by professional weirdo M dot Strange.